Rounds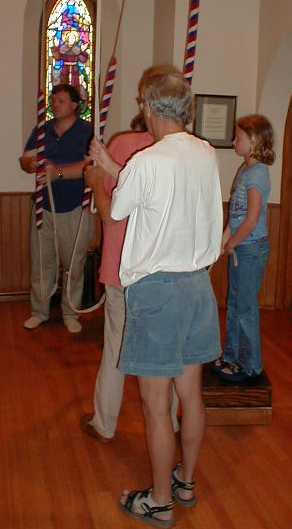 Watch out Dick, she's a hard act to follow!
Allen and Remica and...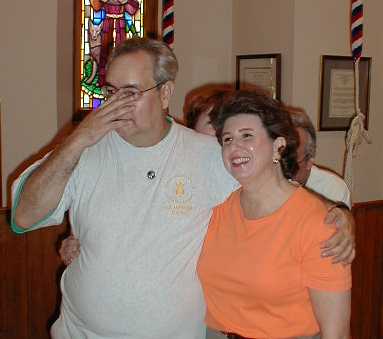 Look out behind you! Landshark!
Porter at study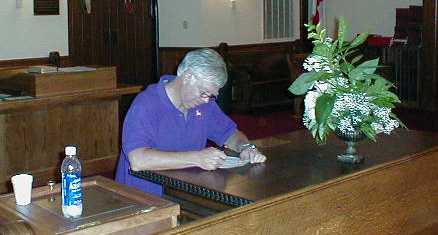 Porter studies the gosh darn Cambridge Bobs
Mandy gets a lesson from Hilary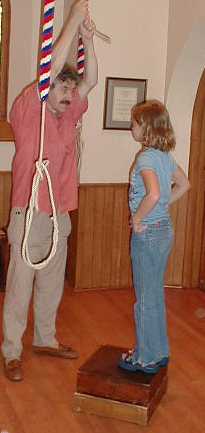 So that's why we always wear deoderant!
The rest of rounds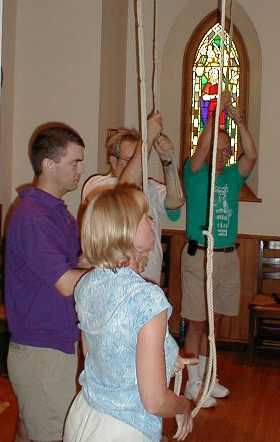 Just do what the person in front of you does, like at communion!
Carol, our new buddy from Dallas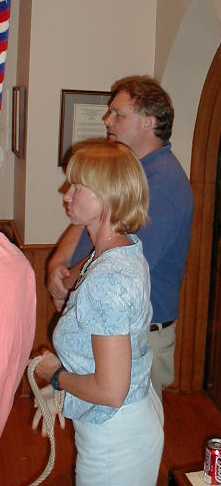 When I get back ot Texas, we're moving the ringing chamber to the ground floor!
Don and Porter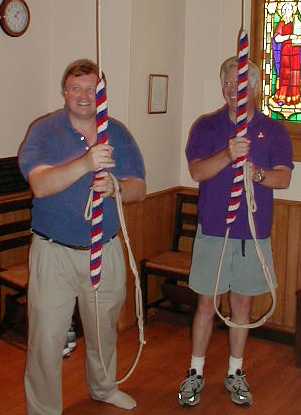 Porter falls for Don's "I was doing 4-5 down, where were you?" line again.
Don and Mike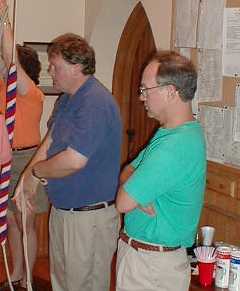 Just remember to keep you eye on the salley...sorry, wrong sport
Andrew watched the boys of Little Rock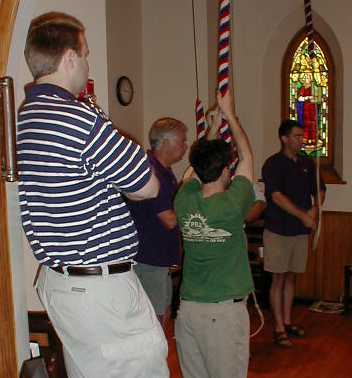 Stedman is easier to watch than to ring!
Porter was feeling pretty cocky...
before the touch of Cambridge
The group!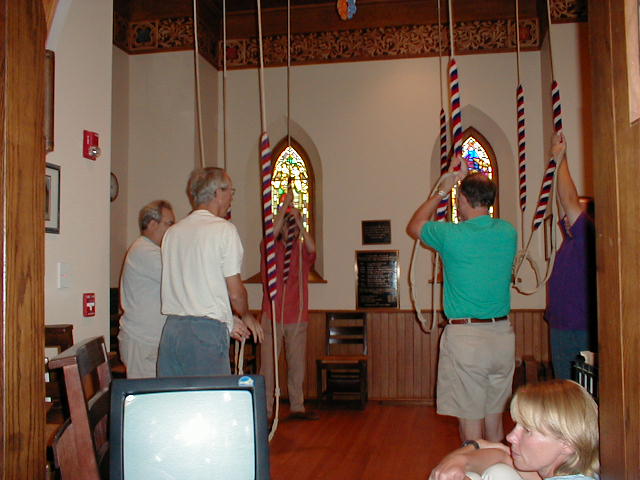 OK, now everyone hunt to the front and do seconds!
Mary on the 6 bell

Pull Mary Pull!